Business coaching is generally used by business owners and senior people when the challenge goes beyond technical competence and requires them to develop their judgement and become more effecitive leaders. Coaching can be used for a wide range of reasons, such as:
Developing people with high potential

Succession planning

Integrating new employees

Managing intense periods of activity and uncertainty

Supporting transitions, such as newly promoted staff

Boosting creativity and innovation

Improving performance

Improving leadership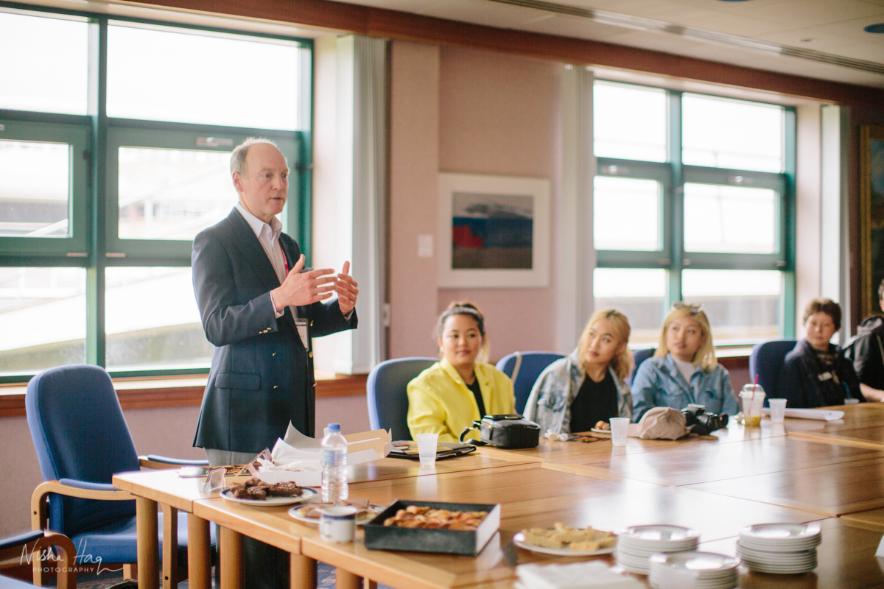 Ross Nichols addressing enterprise students at Southampton (Solent) University
Photograph: (C) Nisha Haq Photography
Business Owners
When you own and run a business, you need to step up to the leadership challenge. Coaching helps you become a more effective leader, make better decisions more quickly and get the most out of your team. Research by the International Coach Federation into the impact of coaching found the key benefits to be:
Leadership development and performance

Increased levels of employee engagement

Reduced turnover of staff

Improved team working

Executive coaching
Executive Coaching
Coaching helps directors and executives to improve their performance at work and fulfill their potential. This may be in response to feedback from an appraisal, or simply a desire to improve and achieve your career goals.
We guarantee your complete satisfaction so call us now to arrange a free, no obligation discussion: 020 8242 6271
"The coaching I undertook with Ross while I was in the process of growing my company was invaluable. Ross's self-assured and supportive style meant that I felt I was in a safe pair of hands at all times. He enabled me to encapsulate the skills, experience and passion from my previous working life and to use that confidence to build clarity and direction for the new business. Clarity was my biggest take-out and the result has been far more effective focus on business and personal growth." Mark Mortimer, business owner