Small businesses often lack the knowledge and skills, and the time, to overcome the barriers holding back growth. As a small business owner, you just want workable solutions and assurance that the essentials are in place before you take the next step. This gives you the confidence to launch new products and services, enter new markets and bid for bigger contracts.
We can help! We have the knowledge and skills to support your business growth through our mentoring and coaching services, and our consultancy services, which are listed below.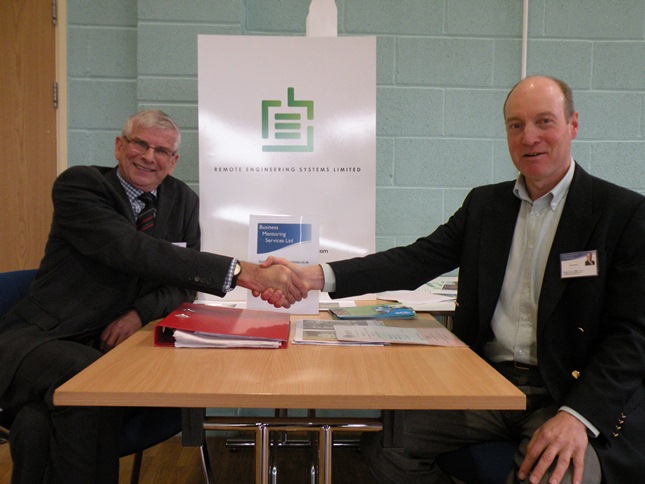 "Ross delivered a business strategy that was comprehensive, useful and on time. He went the extra mile by engaging with the needs of my company and investigated areas where my business could benefit."
Kevin Hunt
Remote Engineering Systems Ltd
A business strategy helps you to work out how to get what you want.
A business plan, no matter how simple, helps you to implement your strategy.
You may have a business plan, but are you managing your business performance?
Managing risks today improves your business performance tomorrow.
Quality Management: ISO 9001
Quality management, such as ISO 9001: 2015 certification, improves performance and gives you credibility.
Your intellectual property is valuable. It needs to be protected and aligned with your strategy.
Project and Programme Management
Managing projects and programmes effectively will help you to implement your strategy and business plan.
Business needs good leadership to keep up with fast moving changes.
Breakthrough sessions generate fresh ideas and inspiration to help you overcome the barriers to growing your business.
Bespoke Support
If you need bespoke support to generate creative solutions to your business challenges, contact us now for a free, no obligation initial consultation: 020 8242 6271.
"By understanding the key road blocks facing the company as new products are being developed and launched into existing and new markets Ross quickly understood the core strengths and weaknesses facing the company. Ross developed a purpose built strategic development template to show the cumulative effects both for resource and financial planning. With this additional layer of strategic planning we are more able than ever to maximise the outcomes from each project."
Oliver Browne-Wilkinson
Medical Models Ltd